Our team at Flourish AVEDA Wellness invites you to pause for a moment, and envision a life of flourishing for yourself.
What does flourishing feel like for you? What does it sound like? What does it look like?
For us, flourishing is about nourishment from the inside out, and outside in. True flourishing requires we take the time to nurture ourselves and honor the needs of our mind, body, and soul. By mindfully slowing down and tuning in, we have the ability to remove what is holding us back from LIVING A LIFE YOU LOVE!
At Flourish AVEDA Wellness, we have brought together the best health products and services in beauty, health, and wellness to support you on your journey toward flourishing. Our world-class team of highly trained professionals takes a hands-on approach towards enhancing inner peace, balance and pure magnificence.
---
Flourish AVEDA Wellness is the nation's first fully-integrated AVEDA and Hemp CBD spa, salon, and wellness studio. A one-of-a-kind destination location for beauty, serenity, and nourishment. Our services include:
Flourish 'AVEDA Salon': Where cutting edge styles meet all-natural products that enhance beauty and ignites passion and appeal! Together in one destination location, we have teamed up our internationally renowned products by AVEDA with all-natural and organic high milligram hemp CBD to create an experience like no other. Our luxury AVEDA hair treatments and skillfully trained stylists will leave you glowing with confidence and allure. Our handmade, small-batch high milligram hemp CBD products are made by Healing Power of Hemp and are incorporated into our CBD facials, CBD manicures and CBD pedicures to melt away your stress and leave your skin with a youthful glow.  These antioxidant enriched hemp CBD treatments help combat signs of aging, moisturize dry skin, reduce acne and inflammation, and obstruct triggers for psoriasis and eczema — keeping flare-ups at bay. Our Flourish AVEDA Salon experience is an indulgence you won't forget!

---
Flourish 'AVEDA Spa': Where serenity and nourishment come together to ignite your zen within! Our highly experienced team of bodyworkers and energy healers partner with you to ease discomfort and pain throughout your body, release energetic blockages, and calm your racing mind. We take a holistic approach to health and wellness which means we listen, respond, and support your goals toward inner peace and balance. Our Flourish AVEDA Spa experiences include an array of nourishing treatments. We aim to tantalize you with soothing AVEDA aromatherapy, hot towels, Zen music, Himalayan sea salt stones, Reiki bodywork, and CBD massages to target chronic pain and inflammation, and stress and anxiety.

---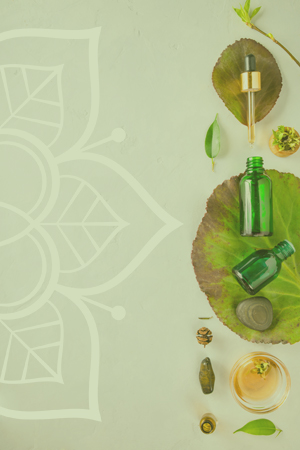 Flourish 'Wellness & Hemp Health' Studio: Where holistic health and wellness come together to support you on your journey toward inner peace and balance. At our Flourish Wellness Studio, we integrate hemp health as an opportunity to tune in and listen to what your body is telling you. With this in mind, we have created a multifaceted approach to supporting the integration of hemp health into your life. Our team of trained Flourish Hemp Health Specialists will equip you with the tools, resources, and knowledge needed to mindfully integrate hemp CBD in your life. Many of our customers start using CBD for one ailment, such as sleeplessness and end up noticing that their body has less tension, less stress, and a potentially aggravating experience, such as driving in traffic, is now met with greater ease and peace. Regular CBD use can range from dramatic to subtle impacts in your body and spirit and tuning in to its effects will not only enhance your CBD use but also positively nourish your relationship with yourself. By mindfully integrating CBD, we have the opportunity to unlock the barriers to our flourishing and more fully live a life we love.
Our Flourish Hemp Health Studio offers a one-of-a-kind model that includes:

CBD Tea Bar
Complimentary CBD 101 education classes
Flourish Hemp-Infused Yoga
CBD & Me Parties
Private 'Hemp Doula' Coaching Sessions
Flourish Hemp Health Certification Classes
Hemp Doula Master Training Program
90-Day Guide to Hemp Health & Wellness and more!

Additionally, our studio is partnering with premier health and wellness practitioners to offer workshops, training, and coaching to support the healthfulness of our beloved community. Be on the lookout for our calendar of community offerings and events!


---

Emerse yourself in wellness through a unique CBD spa experience that is only found at Flourish Aveda Wellness! Book your hemp-drenched salon and spa services today!